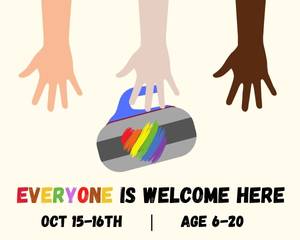 Jumpstart Your Curling Year
A two day youth curling experience is scheduled at the Fort William Curling facility on Saturday October 15th (9am-5pm) and Sunday October 16th (9am-4pm). Register Online today!
The camp is brought to you by the Northern Ontario Curling Association (NOCA), Ontario Curling Council (OCC), Thunder Bay Youth Curling Council (TBYC) and is proud to be supported by our sponsors –
Canadian Women and Sport, Canadian Tire Jumpstart Charities and the Fort William Curling Club. All sessions are free and snacks will be provided on both days.
The primary focus during the sessions is to help participants learn to curl and further develop their curling skills while targetting all levels of participant experience. The program aims to include all groups in the EDI sport model valuing Equality, Diversity and Inclusion. Specific groups such as girls, newcomers to Canada and persons of Thunder Bay minority communities.
There are three different program groupings based upon participant knowledge and skill levels. Instruction will be provided by NCCP trained Curling Coaches.
NOVICE – For those who have never curled.
INTERMEDIATES – For those having basic skills and knowledge of the game.
COMPETITIVE – For those youth who play on teams in a regular league.
The program will be divided into 4 separate sessions during the two days. In an effort to provide the best opportunity to try curling, participants can sign up for any combination of the sessions (including all four!)
There is no cost for this program. Costs are being covered by Canadian Tire Jumpstart Charities, Canadian Women and Sport and the Fort William Curling Club.
The two day event will include morning and afternoon snacks during break times.

Registration: Register online today!
Other information:
– Student to teacher ratio of 4:1
– Maximum participants of 64 in each of the 4 sessions

If you have any questions, please reach out to Dick Henderson – dick_henderson2002@yahoo.com or 807-621-4259.